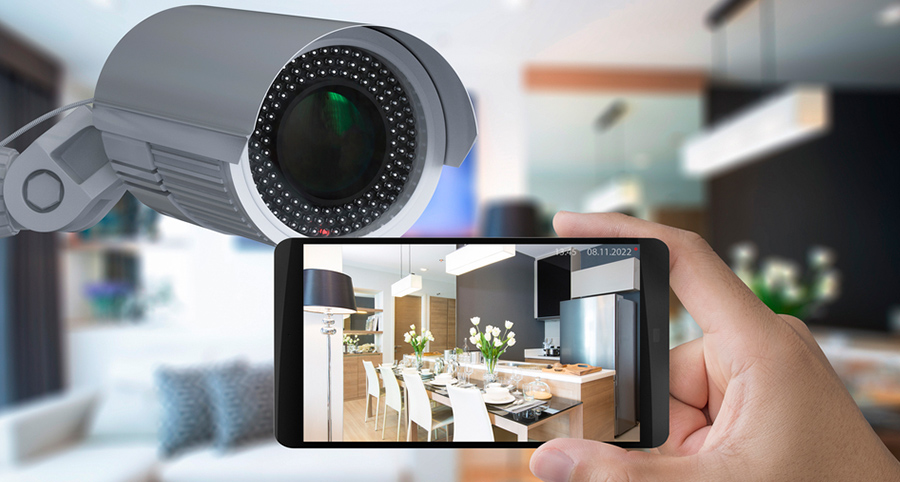 Should I Purchase A Home Security Package In Tallahassee?
A home security system is a dynamic and powerful tool. This is due in large part to the plethora of implements and settings that come with most systems. Similar to how your interior might be adorned in thousands of ways, your security system may feature your preferred mix of motion detectors, cameras, sensors, and other tools positioned in countless areas around your home. The possibilities may be thrilling but also a bit much.
This is the reason a home security package in Tallahassee is the right fit for most families. Take time to understand why it could be the best option for you too.
What Precisely Is A Home Security Package?
A home security package is an easy way to get a home security system. In lieu of purchasing individual products one at a time, you can acquire all the tools you need at once. This all-inclusive, one-time purchase is the home security package. They are usually [adjustable or are available in different levels with their own unique grouping of components. Let's investigate why this is a sensible course of action for families.
Individual Parts Vs. A Complete System
Some people add security components without the intent of creating a complete, all-inclusive system. A homeowner connects a doorbell camera so they can keep an eye out for an anticipated delivery. Later, they might buy door and window sensors, or other devices to fulfill additional needs in differing parts of the home. In the end, they will find a bunch of tools that may or may not incorporate with one another.
A home security package is fantastic because you acquire all of the things you want at one time, and all from the same brand with a control panel to bring them together. They can also be controlled and monitored through a single mobile device app, in lieu of the many that may be required when buying different devices. A home security package is a great way to be certain all equipment works together.
You'll Never Need To Attempt DIY Home Security Installs In Tallahassee
When you order a home security package, you also have the benefit of an installation done by trained technicians. There's no need to worry about proper wiring or if you connected the camera correctly. You can rest assured that the expert did the job in a precise manner while saving you from enduring hours of labor. The installation will likely come at a cost, but it frequently includes a warranty to cover the labor. This additional level of protection is something every homeowner can get behind.
Choose The Solution That Delivers the Most Confidence In Your Security
When it's all said and done, any type of security system is a better option than no home security system whatsoever. If you would like to put together your security slowly and aren't concerned with several home handyman projects, picking out each component over time could be best for you. If you'd rather have a system designed and installed by trained technicians specifically for your home, then a home security package is the smartest move.
A security system is intended to offer you confidence in your home's protection. Be sure to trust what you feel is best on which choice will be most advantageous in the long run.
Pick the Ideal Home Security Packages in Tallahassee
If you decide that a home security package is the smartest plan for your home, chat with the experts at Secure24 Alarm Systems. We can help you customize your package to ensure your home and family are protected completely. You will get more comfort knowing the job was done professionally. If you want to discover what we might do for you, call (850) 347-8092 or fill out the simple form below to learn more.
Communities Served Around Tallahassee By Secure24 Your Local ADT Authorized Dealer